In Marble Hill in the Dressing Room there are two outstanding portraits by one of the leading portrait painters of the day, Thomas Hudson (c. 1701-1779). The sitters are Abraham Acworth and his wife Margaret Acworth and are almost certainly pendants and probably commissioned at the date of their marriage in 1745.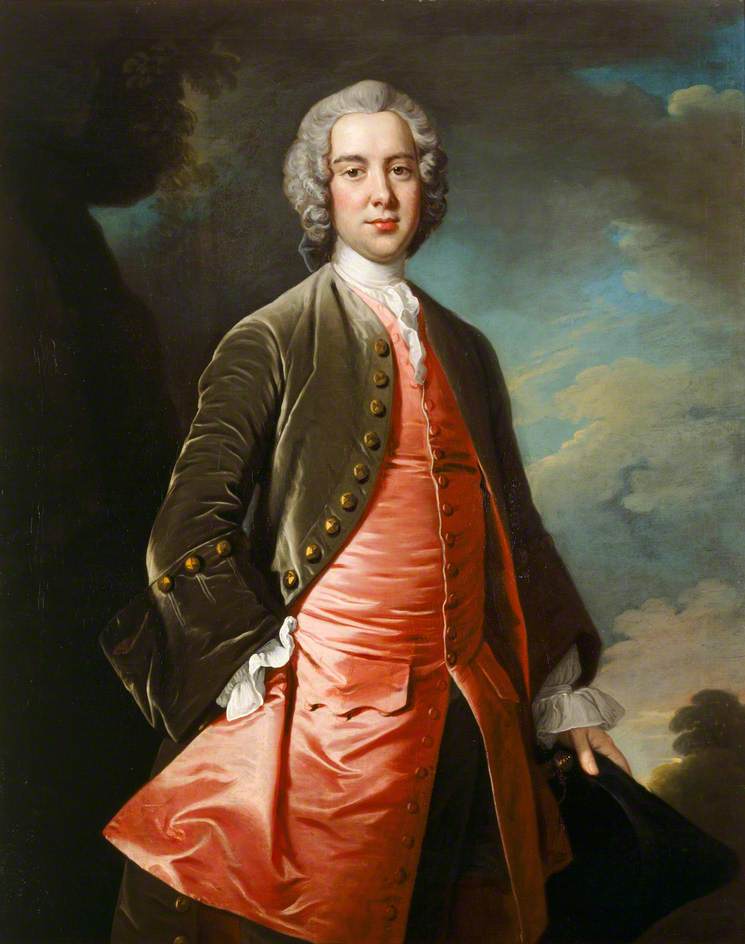 Abraham Acworth was rich young man, having come into a large inheritance from his uncle and was also a clerk of the Exchequer. His wife wrote a cook book, one of the first women to do so. Both paintings remained in the family until 1981 when Angus Acworth bequeathed then to the NACF (now the Art Fund) which presented the paintings to Marble Hill House.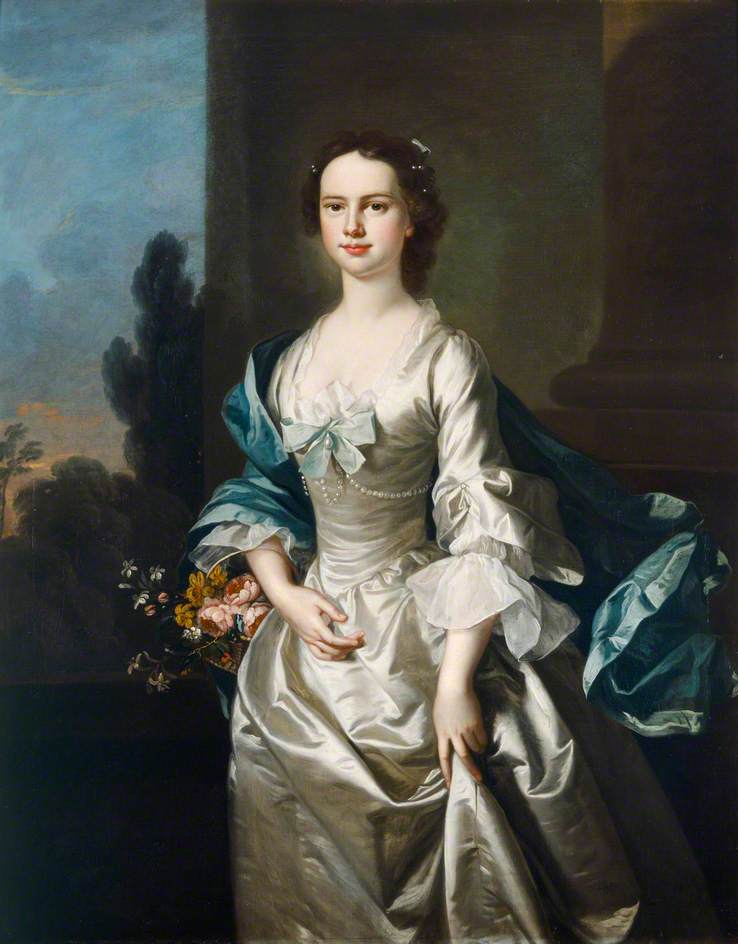 Hudson himself had been apprenticed to Jonathan Richardson who later became his father-in-law. Joshua Reynolds was briefly apprenticed to him in 1741. Joseph Wright of Derby was also his pupil. Like Reynolds he came from Devon and until 1740 he divided his time between Devon, Bath and London, when he established himself in London.
By the 1740s, Hudson was one of the leading portrait painters in London. He was clearly influenced by the very free flowing Rococo style, which had been very much promoted in the St. Martin's Lane Academy, run by Hogarth. The teachers there included Gravelot and Hayman, who are both represented at Marble Hill. Hudson, alongside a number of leading painters such as Hogarth, donated paintings to the Thomas Coram Founding Hospital with a view to promoting the Foundling Hospital. There are three paintings by him at the Coram Museum today including one George Handel and another of Theodore Jacobsen, the architect of Coram Hospital and the latter is regarded as one of his finest portraits. Hudson very much relied on drapery painters as did Reynolds and regularly used van Aken until the latter's death in 1749. Hudson painted his portrait, which is in the National Portrait Gallery as is a number of his other portraits including a portrait of George II. There are a number of portraits of naval officers at the National Maritime Museum Greenwich. He also painted a famous portrait of Admiral Byng, which is still at the family home, Wrotham Park, Hertfordshire. Byng is today remembered for being executed on the quarter deck of his own flagship for cowardice, when he withdrew his fleet from Minorca. George II insisted on the sentence being carried out in spite of many pleas for clemency.
Hudson's popularity declined by the end of 1750s, when Reynolds and Gainsborough were now dominating the portrait market. Throughout his career Hudson had been an avid collector of Old Master drawings and paintings as well as works by his contemporaries. He visited the Low Countries in 1748 and Italy in 1752. In 1753 he bought a house at Cross Deep, Twickenham, just upstream from Pope's Villa. He retired toward the end of the 1750s, dying at Twickenham in 1779. His extensive private art collection was sold off in three separate sales. Hudson is far less remembered today even though he was a very popular portrait painter in his own lifetime. It was his misfortune to be born in the age of some of our greatest portrait painters such as Hogarth, Gainsborough, Reynolds, Lawrence and Romney and from Scotland, Ramsey and Raeburn.